Are you really prepared for a business disaster?
Know your critical business data is safe.
Blue Stream Fiber's data center is an ideal disaster recovery and physical backup location for your servers and data. Our colocation facility, located in Indiantown, Florida, is 30 miles inland protected from hurricane-related threats such as storm surge and flooding. Our colocation data center facility is connected to an underground, redundant, gigabit capacity, 100% fiber-optic network.
Data center features
Standard and custom colocation
Redundant carriers – reduces the chance of provider failure
Geographically advantageous – 30 miles inland, 40 feet above sea level
Superior bandwidth – up to a 1 Gbps or more fiber-optic connection available
High security including SOC 2/Type 2 compliance
Power redundancy
Cooling services
Real-time monitoring of equipment
Gaseous fire suppression
24/7/365 access
Senior-level technical support and service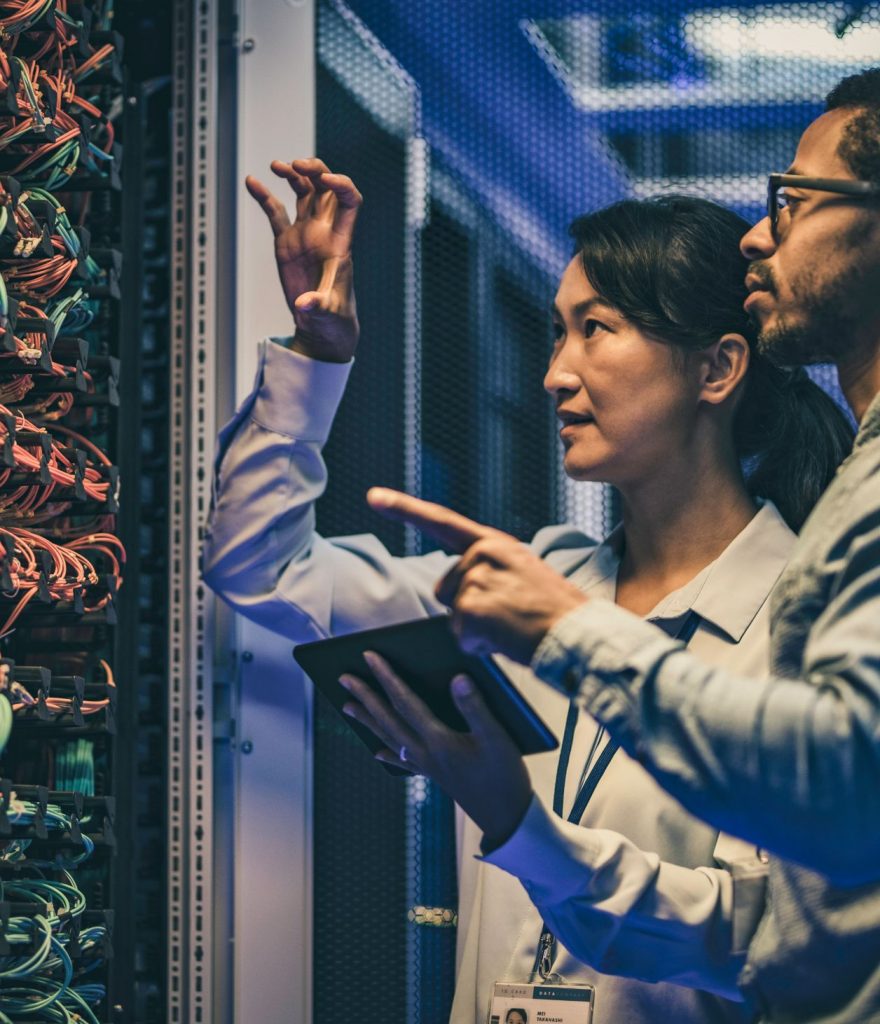 Data colocation services
Cabinet rack space
Half and full rack space available.
Power
Redundant power ability
Bandwidth
Starting at $15/Mb
Options
Customize your colocation package with additional options
Why a SOC 2 Examination is Important
The SOC 2 examination focuses on adherence to the Trust Service Principles and Criteria set forth by the American Institute of Certified Public Accountants (AICPA). SOC guidelines provide an authoritative and independent benchmark for service organizations to demonstrate implementation of proper control procedures and practices. This examination assures our data center has been evaluated to have the highest security and privacy controls in place.
Blue Stream Fiber has completed their SOC 2 examination for 2019
Blue Stream Fiber successfully completed the Service Organization Controls (SOC) examination for the period January 1, 2019 – December 31, 2019. Our organization recently received its seventh consecutive SOC 2® Type 2 examination and now has a SOC 3® report available upon request.
"We are committed to providing the highest-quality virtual and colocation solutions and a safe, secure environment for sensitive customer data. Data security and privacy will always be a top priority for us, and receiving the approval of the SOC 2 Type 2 examination is proof of our commitment to that objective."

Jeff Meyer, Vice President of Engineering
Get in touch today!
Business service consultation
Fill out the form below to start a conversation with one of our Business Service Consultants. See how Blue Stream Fiber can customize just what your businesses needs the most.
Contact one of our IT experts
Coral Springs/Weston/Broward County
844-385-2855
Treasure Coast (Martin and St. Lucie Counties)
772-597-3423