Blue Stream Fiber Total Home WiFi
The Ultimate Whole-home Managed WiFi Experience
Cutting edge WiFi that is fully secure, worry-free, and controlled in the palm of your hand.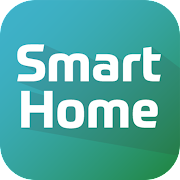 Smart Home App
With the new Blue Stream Fiber Smart Home app, managing your WiFi network is as easy as it gets:
Create "People" profiles for your household and manage internet activity as desired.
Create temporary or permanent guest networks if you plan on having guests over for a short or extended amount of time.
View a device's bandwidth
consumption.
Check network health remotely.
Toggle internet on/off for a person, device, or location of the home.
Let's get the app started
Our Total Home WiFi app gets subscribers up and running in minutes and supports seamless customer self-installation, configuration, monitoring, and interaction.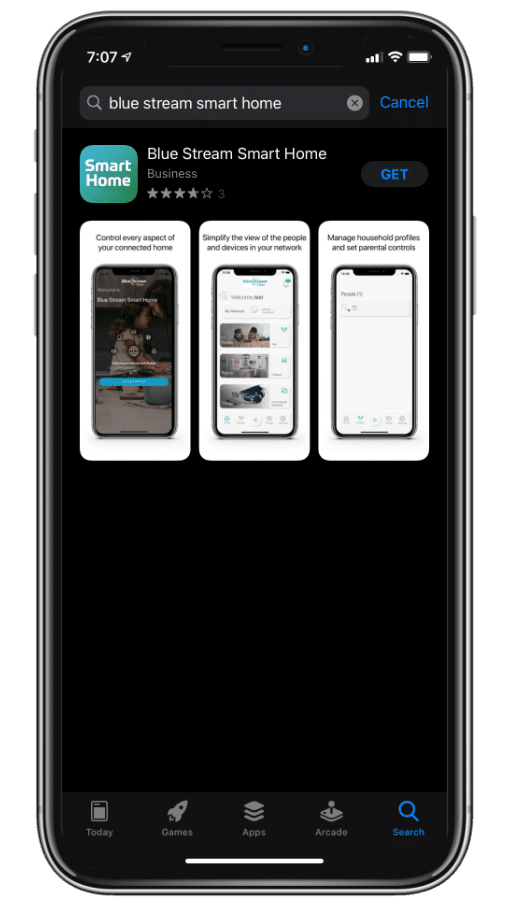 Download and install the Blue Stream Fiber Smart Home app
Open your device's app store
Type in "Blue Stream" In the search bar and download the Smart Home app pictured.
Open the BSF Smart Home app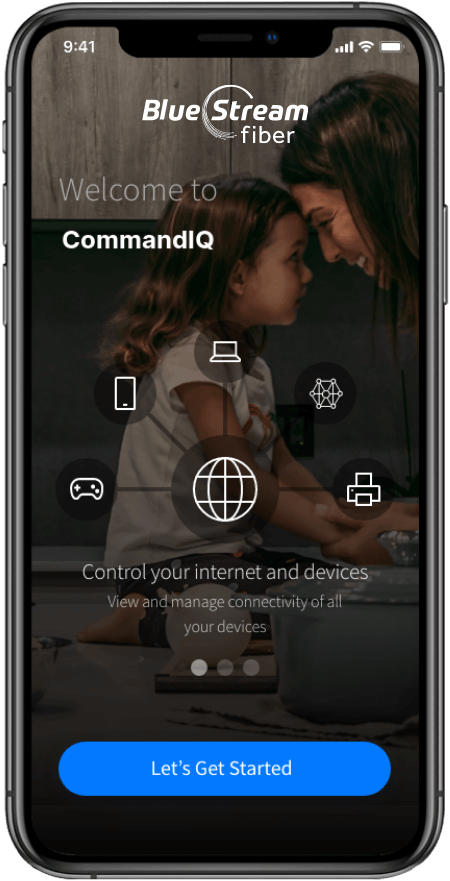 Set up the Smart Home app
Open the Blue Stream Smart Home App and select "Let's Get Started"
Your technician will scan the QR code from the Sticker included in the Calix ONT box or Select "Issues Scanning?" to enter MAC address and Serial Number Manually.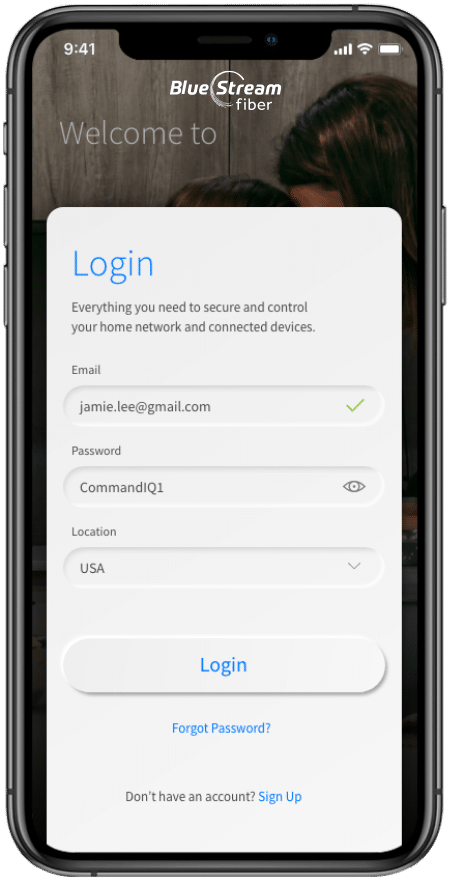 Once you are set up you can:
Change the SSID and password
Add people profiles and manage your internet access
Add and remove a guest network
FAQ
The following information addresses some basic questions you might have about Blue Stream Fiber's Total Home WiFi. If you still have questions or are encountering issues, feel free to contact us.
Keep calm and stream on