Your TV. Your way. The ultimate TV experience available!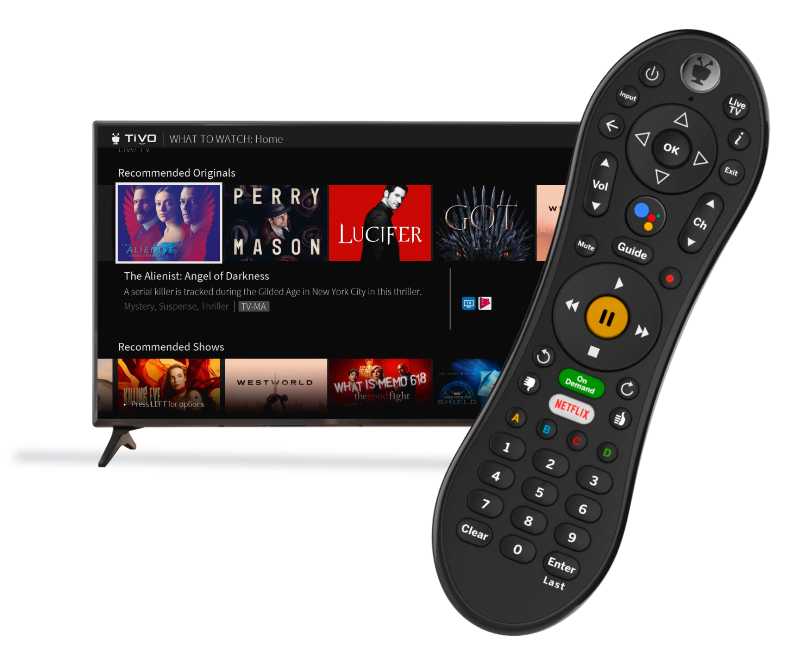 Blue Stream Fiber TV – the ultimate TV experience
It's easier than ever to find, watch and enjoy your favorite live, recorded, on-demand and streaming entertainment, plus thousands of apps, all in one place.
Universal search
Simultaneously explore all your live and recorded TV, video on demand and streaming services. All your favorite shows, movies, news and sports are together in a single place.
Universal discovery
Discover shows and movies you'll love with recommendations across all your content sources at once: live and recorded TV, video on demand, streaming and more.
The SmartBar
Instantly see your go-to shows, automatically configured based on the time of day and day of the week. TiVo learns what you like, delivering accurate, intuitive recommendations to every member of the household.
Streaming services
If you have subscriptions to streaming services like Netflix, Hulu, Max (previously HBO Max), and Amazon Prime Video, you can download those apps onto your Blue Stream Fiber set-top box. This means you can directly access those apps right on your TV without having to change inputs.
Voice remote
Press the Voice button and speak naturally to find and tune to your favorite shows, schedule a recording, browse channels and more.
Chromecast built-in!™
Go from your phone, tablet, or laptop to your TV in an instant. With Chromecast built-in, you can cast all your favorite movies, shows, apps, games, and more directly to your TV.
Google Assistant
Do more on your TV using your voice. Press the Google Assistant button & ask Google to give you the weather or open a gaming application or the score of the football game.
You can even connect to your Google Smart Home devices and dim the lights or adjust the thermostat!
Google Play
Google Play brings 5,000+ apps and games to your TV. Watch, play, and do — whatever you want, whenever you want.
How-to guides and videos
We get it. It's a lot to take in. We are here with the answers. These videos and brochures will help you get the ultra experience out of your TV.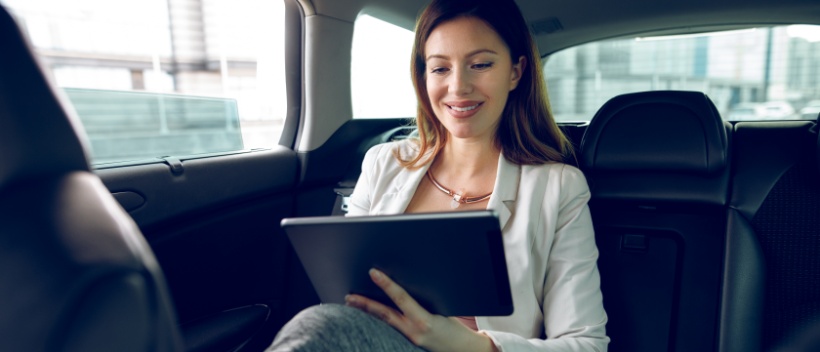 WTVE
Use your Watch TV Anywhere log in to sign up for the Blue Stream Fiber TV app.
Google Android TV with TIVO brochures
For those who love a good reference, these PDFs will get you up and running with TiVo IP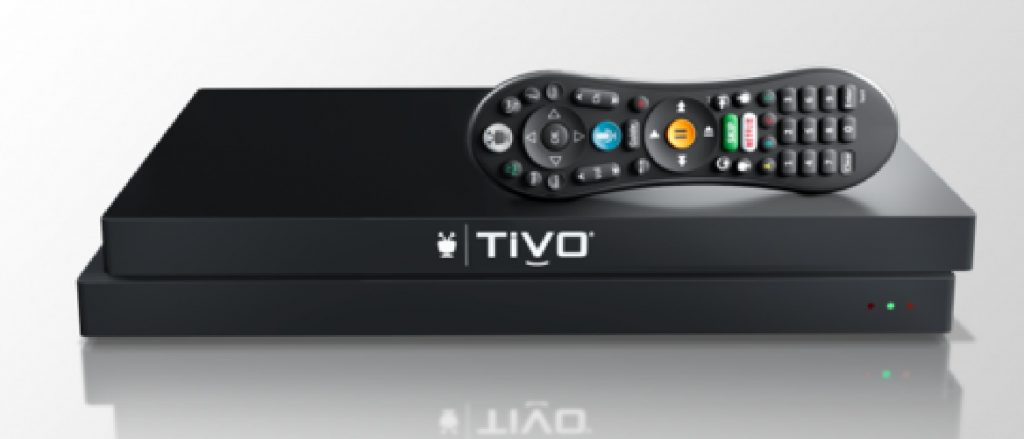 Google Android TV with TIVO videos
Sometimes it's easier when you can watch someone walk through the steps. These videos are here to help.
Voice remote control tutorial
Get started watching TV
How to search & use streaming app services
How to record & watch TV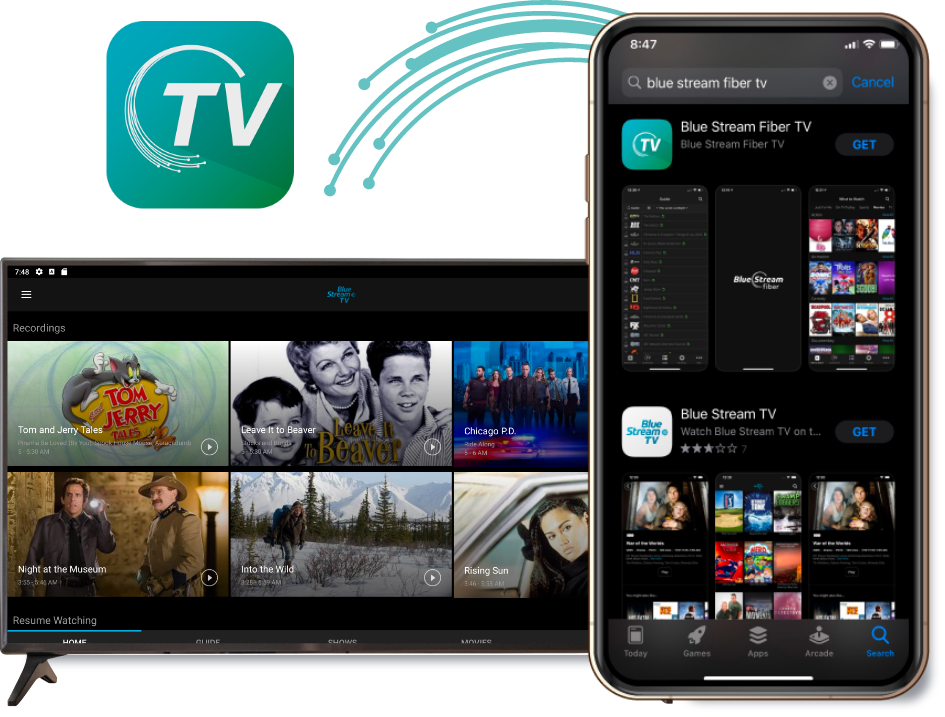 Blue Stream Fiber App
The Blue Stream Fiber TV App lets you watch your favorite channels, movies and shows from your mobile devices or via a streaming device like the Amazon Firestick.
Video on demand movies and TV shows
Watch the latest movies, shows, and live events. Plus watch thousands of FREE shows and movies available in theaters, right from home.
Thousands of movies including box office hits, kids programming, new releases, sporting events, and concerts
Plus tons of free programming at your fingertips
Keep calm and stream on