Free, binge-worthy, always on. A gazillion hours of the best free TV!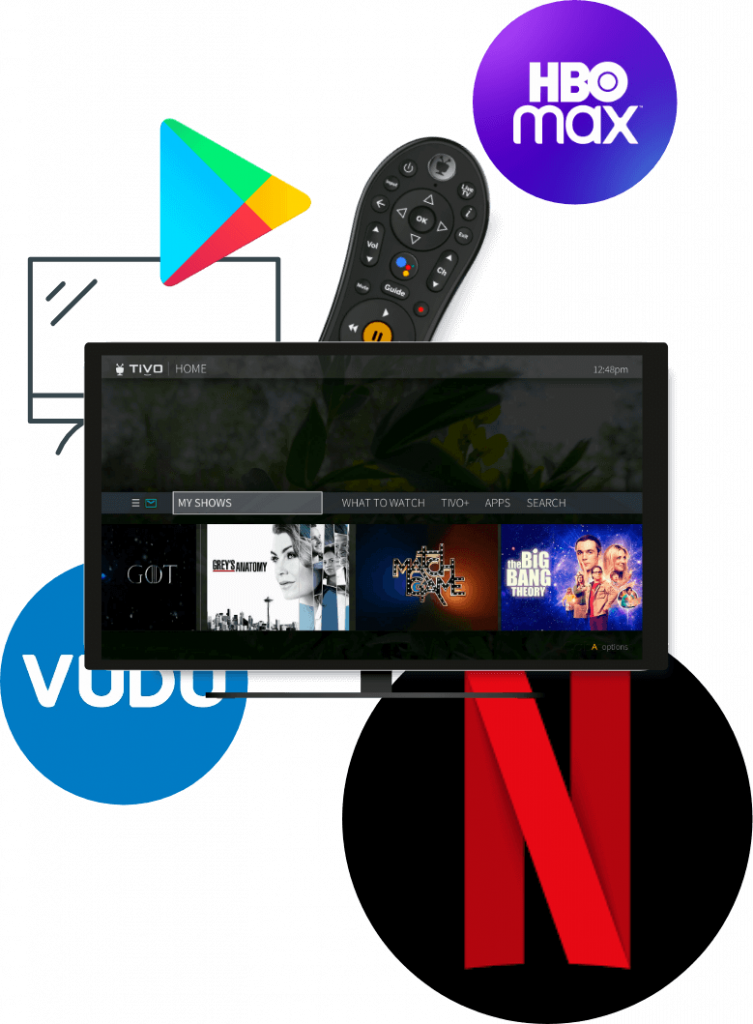 Now you get to enjoy TiVo+ as part of your Blue Stream Fiber TV experience. TiVo+ brings you 160 curated channels of niche and hit shows, movies, music videos and clips, along with local news and league sports – live, on demand and in the TiVo experience you already know and love! TiVo+ is your one-stop streaming service for an amazing collection of free entertainment. Leave app flipping in the past and find thousands of the best free shows, movies, and videos, right from your home screen.
How to access TiVo+
TiVo+ can be accessed in three different ways:
From the Home screen! On the Home screen menu, you'll find categories including: What To Watch, Guide, Apps & Games, On Demand, and TiVo+.
In the Program Guide, you'll now see rows dedicated to featured TiVo+ Channels inserted throughout the TiVo interactive guide.
Through your voice search! Press the Google Assistant button, wait for the four colored dots at the bottom of the screen to appear, and say "TiVo+".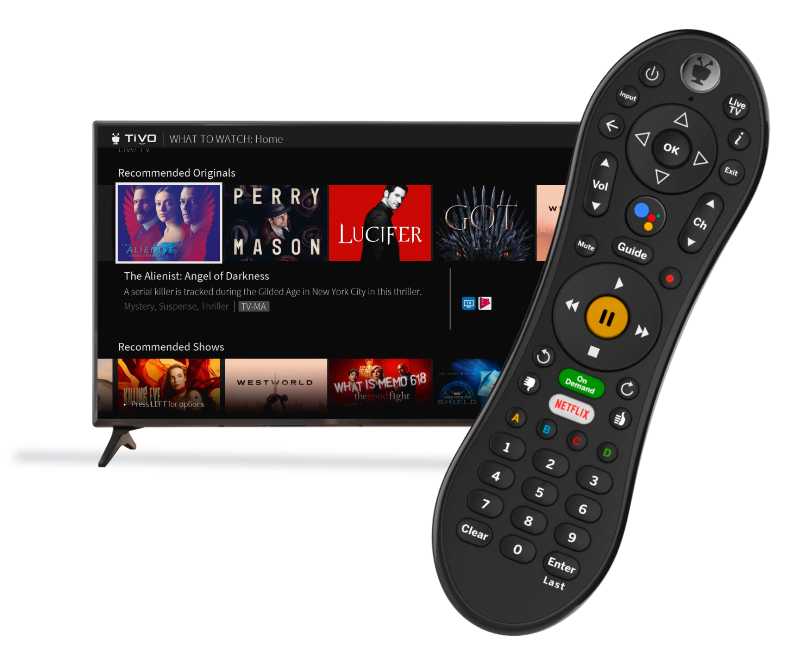 TiVo+ Features
Easy to find, watch, and enjoy local news and league sports. Also, discover endless hours of your entertainment favorites.
Offers the best of video on demand and live TV content​, all available in one place. Say goodbye to app flipping!
Find your favorite shows through fully integrated voice search, your Guide & Recommendations based on your experiences and what you like to watch
The best part – it is included as part of your Blue Stream Fiber TV experience at no extra charge!
Enjoy the best of both worlds with traditional TV and streaming.
Keep calm and stream on