Blue Stream Fiber Wins 2023 Top Workplaces Culture Excellence Awards, Earning National Recognition for Innovation and Leadership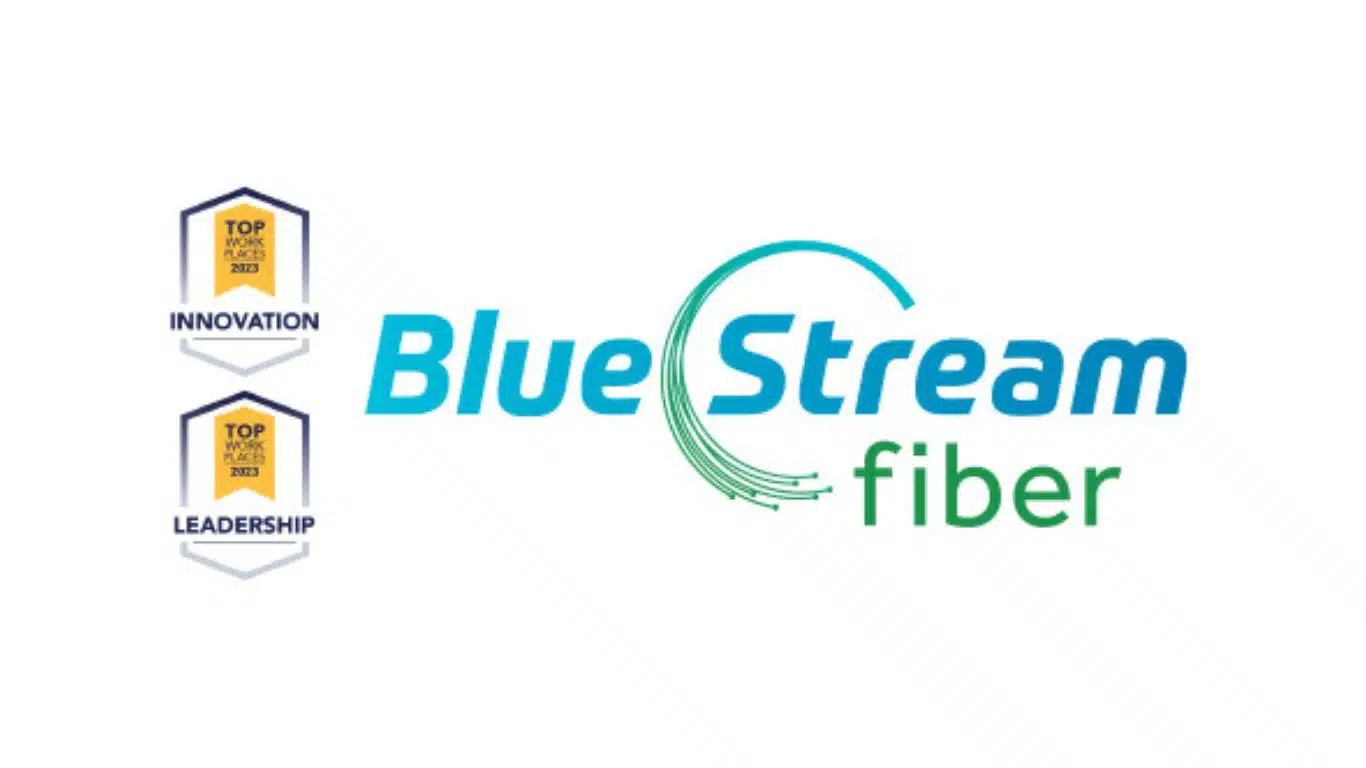 CORAL SPRINGS, Fla. – April 27, 2023 – Blue Stream Fiber, Florida's fastest-growing fiber-optic telecommunications provider, announced today that it has earned two 2023 Top Workplaces Culture Excellence awards for Innovation and Leadership. Issued by Energage, the research company with more than 16 years of experience surveying over 27 million employees at 70,000 organizations, Top Workplaces awards are based solely on employee feedback collected from a 24-item engagement survey.
Top Workplaces Culture Excellence awards celebrate organizations that excel in specific areas of workplace culture. The Top Workplaces for Leadership award celebrates organizational leaders who inspire confidence in employees and the company's direction. They listen to what matters most to employees and use that insight to guide their decision-making. Similarly, the Top Workplaces for Innovation award recognizes organizations that have created a culture where new ideas are encouraged, helping employees reach their full potential.
"At Blue Stream Fiber, we believe that strong leadership is the foundation for success and that innovation is the key to staying ahead in an ever-changing industry," said Joe Canavan, CEO of Blue Stream Fiber. "These awards are a testament to how we consistently look for ways to improve our technology, enhance our customer experience, and expand our reach, which has been made possible by the passionate and driven culture of our team."
"Top Workplaces is a beacon of light for organizations as well as a sign of resiliency and impressive performance," said Eric Rubino, CEO of Energage. "When you give your employees a voice, you come together to navigate challenges and shape your path forward. Top Workplaces draw on real-time insights into what works best for their organization, so they can make informed decisions that have a positive impact on their people and their business."
About Blue Stream Fiber
Blue Stream Fiber provides all customers, including residents, HOAs, COAs, developers, and businesses with the most advanced broadband, television, and voice products all over 100% gigabit-capable networks. With a 40-year history of providing customers with local and high-touch customer service and world-class future-proof technology, Blue Stream Fiber has become a trusted telecommunications partner throughout Florida.