Unlimited Calling. Just talk.
Get reliable digital home phone service from basic, no frills local calling to a full featured package with premium features and unlimited long distance.
Phone Packages
Consistent, reliable digital local phone service for your home.
Simple Voice
$37.50/mo
Unlimited local calling
Long distance calling
Pick 1 voice feature*
Connect Plus
$46.50/mo
Unlimited local calling
200 min. long distance
6 premium features
Voice mail
Online portal to manage calls
Connect Plus Unlimited
$61.50/mo
Unlimited local calling
Unlimited long distance
6 premium features
Voice mail
Online portal to manage calls
Plans include 1+ Domestic and Canada calls. Connect Plus long distance toll charges are 8.9 cents per minute over 200 minutes per month. Unlimited Long Distance can be added for $15/month.
Required service fees and taxes are additional.
Voice features included in Connect Plus and Connect Plus Unlimited Plans are: Caller ID Deluxe, Advanced Call Waiting, Call Forwarding (remote access), Call Return, 3-Way Calling and Premium Voice Mail.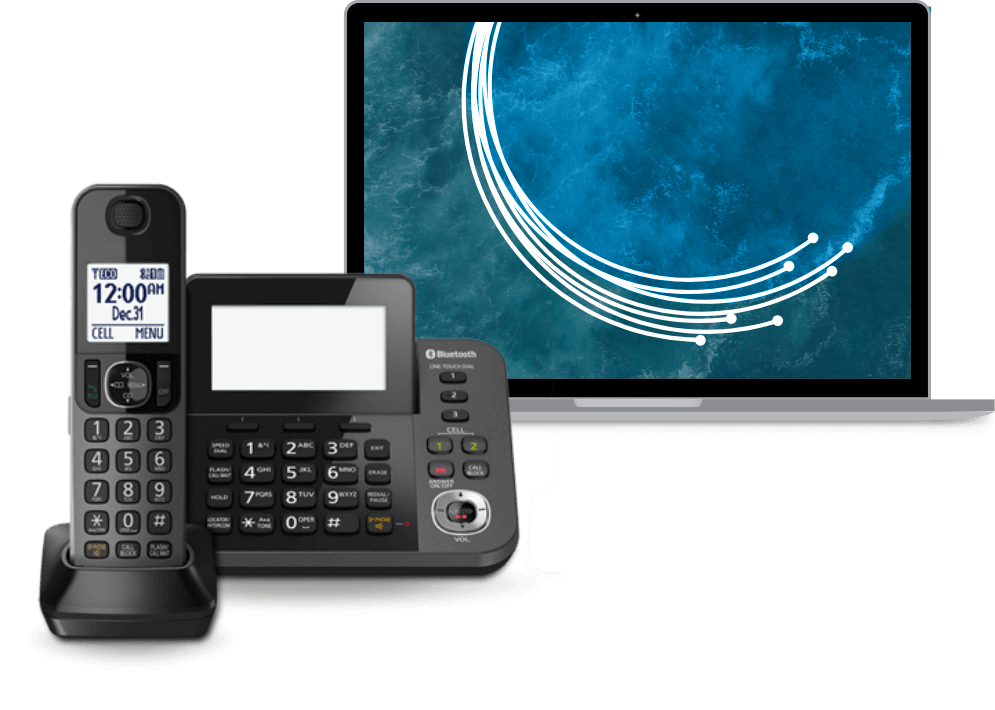 Bundle your phone with Internet
Save more by bundling. One stop shopping right here.
A Battery Back Up for When it Matters Most
As a part of our digital phone service you will be provided a Standard Battery Backup. This will power your phone for 8 hours during a prolonged power outage. Just make sure you have a corded telephone for times of no power.
Battery Backup (BBU) Maintenance Plan
To ensure you have the most consistent Voice service possible, we install, monitor and maintain a Battery Backup Unit so your phone services over fiber-optic cable continue to work properly if the power goes out. Installation, monitoring and maintenance/replacement of battery backup units is $1.95 per month for the standard 8-hour battery. We also offer at 24 hour battery for $5.95/mo.
Keep calm and stream on